Porpoise Connection Bookstore


In Association With

>
We are proud to offer the following John Denver items for sale.
Orders are processed through Amazon Books secured system.
Porpoise Connection will contribute a portion of its profits from this page to The Windstar Land Conservancy, Plant-it 2000 & The Cousteau Society. If you wish to order more than one book from our list please CLICK the BACK ICON on your browser twice to return to our pages. Do not click the icon "continue shopping"! THANKS!
JOHN DENVER: TAKE ME HOME : An Autobiography Click to order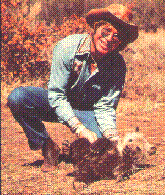 by John Denver, Arthur TobierList: $23.00
Our Price: $16.10
You Save: $6.90 (30%)
Hardcover, 262 pages
Published by Harmony Books


JOHN DENVER: Anthology for Easy Guitar(Songbook) Click to order
Our Price: $15.95
Paperback, 136 pages
Published by Hal Leonard Publishing Corporation


JOHN DENVER: A Legacy of Song (Songbook) Click to order
by John Denver List: $24.95
Our Price: $19.96
You Save: $4.99 (20%)
Paperback, 156 pages
Published by Hal Leonard Publishing Corporation


Aerie [IMPORT] Click to order
~ Ships in 2-3 days
John Denver / Audio CD / Released 1997
Our Price: $26.97

All Aboard Click to order
~ Ships in 2-3 days

John Denver / Audio CD / Released 1997
Our Price: $12.57 ~ You Save: $1.40

Annie's Song Click to order
~ Usually ships in 24 hours

John Denver / Audio CD / Released 1997
Our Price: $5.37 ~ You Save: $0.60

Back Home Again Click to order
~ Ships in 2-3 days

John Denver / Audio CD / Released 1988
Our Price: $10.79 ~ You Save: $1.18

Best Of Click to order
~ Usually ships in 24 hours

John Denver / Audio CD / Released 1997
Our Price: $5.37 ~ You Save: $0.60

The Best Of John Denver Live Click to order
~ Ships in 2-3 days

John Denver / Audio CD / Released 1997
Our Price: $12.57 ~ You Save: $1.40

Calypso Click to order
~ Usually ships in 24 hours

John Denver / Audio CD / Released 1997
Our Price: $5.37 ~ You Save: $0.60

A Celebration Of Life Click to order
~ Ships in 2-3 days

John Denver / Audio CD / Released 1997
Our Price: $12.99 ~ You Save: $3.98

Christmas Like A Lullaby Click to order
~ Ships in 2-3 days

John Denver / Audio CD / Released 1997
Our Price: $5.37 ~ You Save: $0.60

A Christmas Together Click to order
~ Ships in 2-3 days

John Denver & The Muppets / Audio CD / Released 1997
Our Price: $5.37 ~ You Save: $0.60

Collection [IMPORT] Click to order
~ Ships in 2-3 days

John Denver / Audio CD / Released 1997
Our Price: $8.97

Dreamland Express Click to order
~ Usually ships in 24 hours

John Denver / Audio CD / Released 1988
Our Price: $8.99 ~ You Save: $0.98

Evening With John Denver Click to order
~ Usually ships in 24 hours

John Denver / Audio CD / Released 1992
Our Price: $12.99 ~ You Save: $3.98

Farewell Andromeda Click to order
~ Usually ships in 24 hours

John Denver / Audio CD / Released 1988
Our Price: $8.99 ~ You Save: $0.98

Favourites [IMPORT] Click to order
~ Ships in 2-3 days

John Denver / Audio CD / Released 1997
Our Price: $19.97

Greatest Country Hits Click to order
~ Usually ships in 24 hours

John Denver / Audio CD / Released 1998
Our Price: $12.99 ~ You Save: $3.98

Greatest Hits Click to order
~ Ships in 2-3 days

John Denver / Audio CD / Released 1988
Our Price: $12.99 ~ You Save: $3.98

Greatest Hits [IMPORT] Click to order
~ Ships in 2-3 days

John Denver / Audio CD / Released 1997
Our Price: $26.97

Greatest Hits, Vol 2 Click to order
~ Usually ships in 24 hours

John Denver / Audio CD / Released 1987
Our Price: $12.99 ~ You Save: $3.98

Greatest Hits, Vol 3 Click to order
~ Usually ships in 24 hours

John Denver / Audio CD / Released 1988
Our Price: $10.79 ~ You Save: $1.18

I Want To Live Click to order
~ Ships in 2-3 days

John Denver / Audio CD / Released 1988
Our Price: $8.99 ~ You Save: $0.98

It's About Time Click to order
~ Usually ships in 24 hours

John Denver / Audio CD / Released 1987
Our Price: $8.99 ~ You Save: $0.98

John Denver 1943-97 Live Click to order
~ Usually ships in 24 hours

John Denver / Audio CD / Released 1997
Our Price: $12.99 ~ You Save: $2.98

John Denver Collection Click to order
~ Usually ships in 24 hours

John Denver / Audio CD / Released 1997
Our Price: $27.87 ~ You Save: $3.10

Live At The Sydney Opera House [IMPORT] Click to order
~ Ships in 2-3 days

John Denver / Audio CD / Released 1997
Our Price: $16.99

One World Click to order
~ Usually ships in 24 hours

John Denver / Audio CD / Released 1987
Our Price: $8.99 ~ You Save: $0.98

Poems, Prayers, And Promises Click to order
~ Usually ships in 24 hours

John Denver / Audio CD / Released 1988
Our Price: $8.99 ~ You Save: $0.98

Reflections: Songs Of Love... Click to order
~ Ships in 2-3 days

John Denver / Audio CD / Released 1996
Our Price: $12.99 ~ You Save: $2.98

Rhymes & Reasons [IMPORT] Click to order
~ Ships in 2-3 days

John Denver / Audio CD / Released 1997
Our Price: $26.97

Rocky Mountain Christmas Click to order


John Denver / Audio CD / Released 1997
Our Price: $10.79 ~ You Save: $1.18

Rocky Mountain High Click to order
~ Usually ships in 24 hours

John Denver / Audio CD / Released 1997
Our Price: $5.37 ~ You Save: $0.60

Rocky Mountain High Click to order
~ Usually ships in 24 hours

John Denver / Audio CD / Released 1988
Our Price: $8.99 ~ You Save: $0.98

Seasons Of The Heart Click to order
~ Usually ships in 24 hours

John Denver / Audio CD / Released 1987
Our Price: $10.79 ~ You Save: $1.18

Some Days Are Diamonds Click to order
~ Usually ships in 24 hours

John Denver / Audio CD / Released 1989
Our Price: $8.99 ~ You Save: $0.98

Spirit [IMPORT] Click to order


John Denver / Audio CD / Released 1997
Our Price: $26.97

Sunshine On My Shoulder Click to order
~ Usually ships in 24 hours

John Denver / Audio CD / Released 1997
Our Price: $5.37 ~ You Save: $0.60

Take Me Home Click to order
~ Ships in 2-3 days

John Denver / Audio CD / Released 1995
Our Price: $5.37 ~ You Save: $0.60

Take Me Home Country Roads Click to order
~ Usually ships in 24 hours

John Denver / Audio CD / Released 1997
Our Price: $5.37 ~ You Save: $0.60

Take Me Home Country Roads & Other Click to order
~ Usually ships in 24 hours

John Denver / Audio CD / Released 1992
Our Price: $10.79 ~ You Save: $1.18

Take Me Tomorrow [IMPORT] Click to order
~ Ships in 2-3 days

John Denver / Audio CD / Released 1997
Our Price: $26.97

Voice Of America [IMPORT] Click to order
~ Ships in 2-3 days

John Denver / Audio CD / Released 1997
Our Price: $10.97

Whose Garden Was This [IMPORT] Click to order
~ Ships in 2-3 days

John Denver / Audio CD / Released 1997
Our Price: $26.97

The Wildlife Concert Click to order
~ Usually ships in 24 hours

John Denver / Audio CD / Released 1995
Our Price: $22.47 ~ You Save: $2.50

Windsong Click to order
~ Usually ships in 24 hours

John Denver / Audio CD / Released 1997
Our Price: $5.37 ~ You Save: $0.60

Denver:Montana Christmas Skies; Click to order
John Denver / VHS Tape / Published 1997
Our Price: $9.98 + $0.85 special surcharge (Special Order)

Denver:Wildlife Concert Click to order
John Denver / VHS Tape / Published 1997
Our Price: $19.98 (Special Order)

Denver:Wildlife Concert Click to order
John Denver / DVD / Published 1998
Our Price: $24.98

Earth Songs; Click to order
John Denver / Paperback / Published 1997
Our Price: $14.95 (Special Order)

John Denver:A Portrait; Click to order
John Denver / VHS Tape / Published 1995
Our Price: $19.99 (Special Order)

Walking Thunder; Click to order
John Denver / VHS Tape / Published 1997
Our Price: $89.95 (Special Order)

Also look for books on or by these friends & associates of John Denver.



Back to John Denver Main Page
Back to Ann's Home Page
Back to Porpoise Connection Page
This The John Denver Web ring site is owned by Ann.

Want to join the The John Denver Web ring?

[Skip Prev] [Prev] [Next] [Skip Next] [Random]
[Next 5] [List Sites]